Hello! My name is Colleen Thakkar and I specialize in Yoga for Women's Health, supporting menstrual health, fertility, pregnancy loss and beyond. I have personal experience dealing with infertility, failed treatment and miscarriage, and I understand the rollercoaster of emotions, stress and challenges that occur with infertility. Through these challenges, I've turned my pain and these obstacles into my soul purpose to support others on their fertility journey.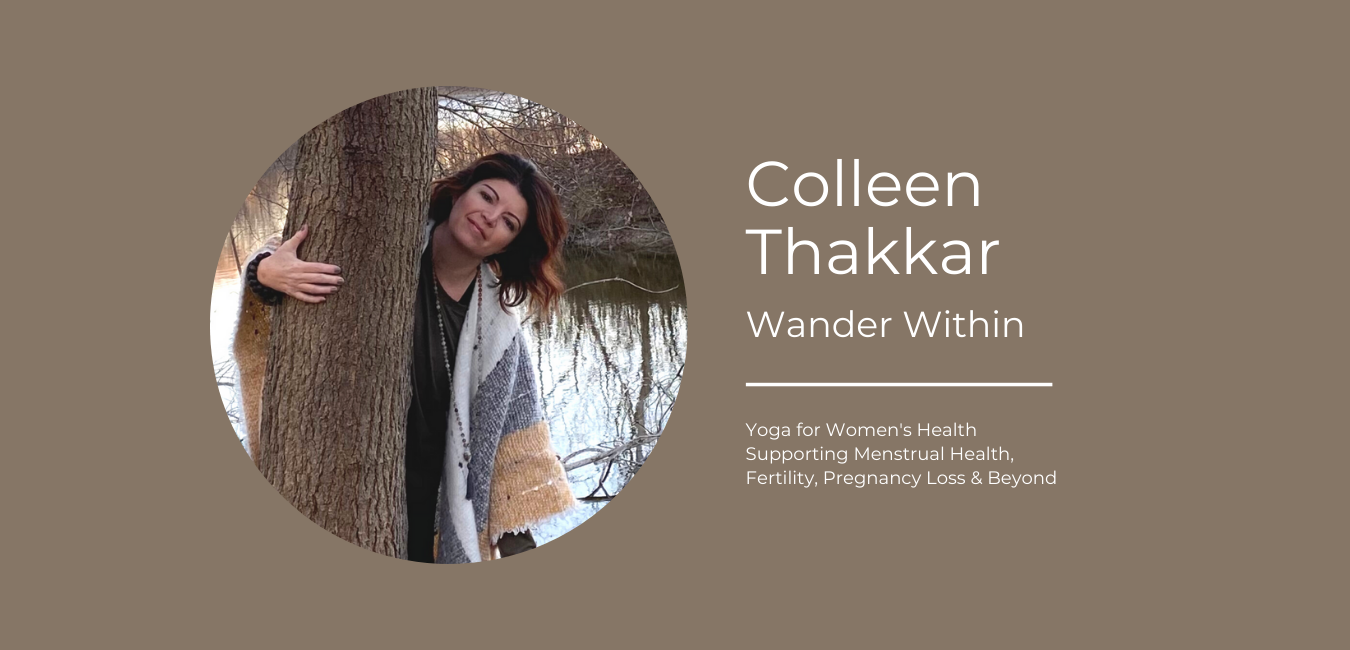 I'm passionate about sharing therapeutic, grounding practices to help women cope with stress and strong emotions. Stress can negatively affect the delicate balance of hormones necessary for optimal health and fertility, and unfortunately, dealing with infertility causes additional stress!
I believe that the relaxation and stress management tools of restorative yoga can provide an antidote to stress. Restorative yoga, guided meditation, and breathing practices help to calm the mind and nervous system, relieving chronic stress, which helps to balance the hormonal system. When our body relaxes instead of constricts, our entire being integrates – mind, body, breath, and spirit. This approach to yoga honours the beauty of stillness just as much as action.
Over the past couple of years, I've been studying yoga for women's health. I instantly fell in love with feminine and fertility-focused yoga knowing that I was meant to support others with this work! Practicing a feminine approach to yoga embodies cyclical living, honouring the phases of the menstrual cycle and women's life cycles.
Fertility yoga is powerful! A yoga session designed specifically to support women experiencing infertility offers a whole toolkit of powerful practices to work with. Whether choosing natural conception, medically assisted cycles, or preparing for assisted reproductive technologies, yoga can provide support and nourishment for fertility.
My most recent work is a local collaboration within the On Fertile Ground – A Journey to Holistic Fertility program. I designed a unique series sharing the empowering tools of fertility focused yoga and meditation to support women in nurturing their emotional and reproductive health, restoring fertility, and creating a receptive mind and body for conception.
We walk this path together; I am with you.
Colleen
Certified Yoga Instructor, RYT 200
Certified Restorative Yoga Instructor
Certified Yoga For Fertility Instructor